Ann's Runaway Grandma has been added to The List of top 100 Book Club Choices in the country on bookmovement.com! You can view the listing here.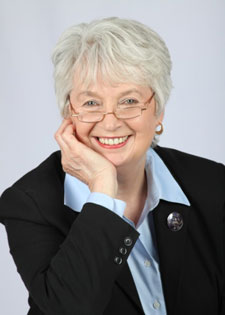 Thanks for visiting my website. I am the author of Pressure Cooker Christmas, Runaway Grandma, and Mother Love. These novels bring uncommon stories about the complications of family ties and relationships to life in page-turning fiction. I am also a contributor to the two anthologies listed below. Writing After Retirement was released in September 2014.
I graduated from Wilkes University with a Masters of Arts in Creative Writing in June 2014.
I write Book Reviews for writeradvice.com and storycircle.org. I also do freelance writing for several other periodicals. My thesis will be my next published novel. I will share good news about its future publication as soon as I have any. I'm currently working on still another revision, suggested by an interested agent. Please read my monthly blog for updates.
I've spoken to dozens of women's groups and service organizations in Pennsylvania, as well as Texas and New York. I've been interviewed on several radio shows, and regional public television in Pennsylvania. If your organization is in need of a speaker, with a passion for writing, I have some dates available. Just leave your phone number and request on my feedback page and I'll get back to you promptly.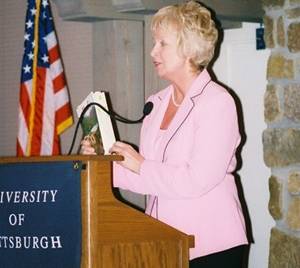 One of my greatest honors as an author was March 23, 2005 when the University of Pittsburgh honored me with a reception for my first novel, Mother Love, as part of Women's History Month.
Runaway Grandma, Mother Love, Women Writing on Family and Writing After Retirement, have received excellent reviews, and can be purchased at the following sites:
Or tell a friend about me.